It's difficult to imagine a world without sunglasses. These tinted specs have become an essential part of modern life; an accessory that no person – be they man, woman, child, military, civilian, celebrity or otherwise – can be without. They are absolutely ubiquitous, and we'd wager the only fashion accessory that can be found everywhere from high-end department stores and designer boutiques to bog-standard pharmacies and supermarkets.
This universal popularity is both a blessing and a curse for sunglasses. That's because when something is this widespread, there are bound to be plenty of naff versions of it around.
Unfortunately, bad sunglasses can damage more than just your style credentials. Poor-quality shades might fail to adequately protect your eyes from the sun's UV rays. Plus, subpar construction means you'll likely find yourself shelling out for a new pair sooner rather than later.
To avoid these pitfalls, the best thing to do is to buy a quality pair of sunglasses from a reputable brand. That's why we've listed a few of our favourites below. From heritage classics to exciting artisan upstarts, these are the best sunglasses brands in the business.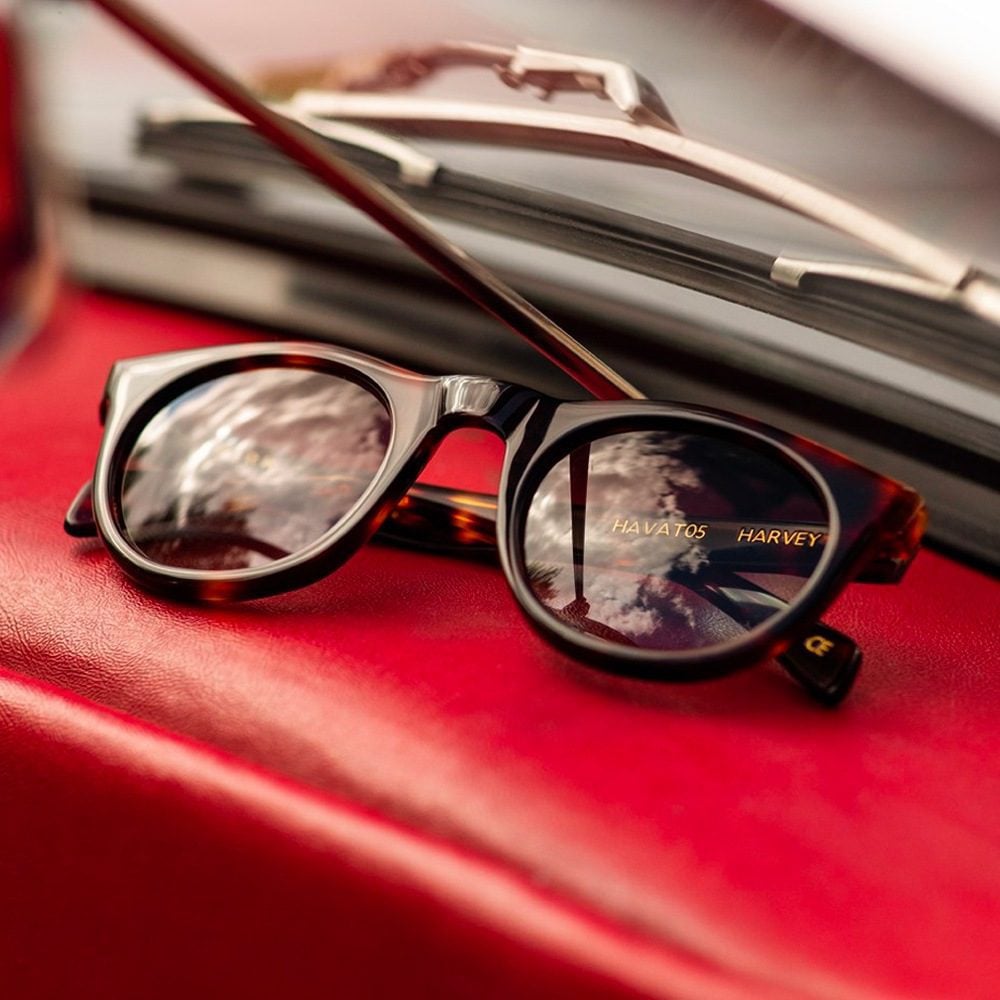 Ray-Ban
American eyewear brand Ray-Ban is responsible for some of the most iconic sunglasses designs in history. It's also largely to thank for taking this type of eyewear mainstream to begin with.
Bausch & Lomb originally designed a large, round-framed sunglass for use by military pilots, but when the manufacturer rebranded it as the 'Ray-Ban Aviator' and released it to the general public, an icon was born.
Today, Ray-Ban is the most popular sunglasses brand in the world and styles such as the Clubmaster, Wayfarer and Aviator have spurred countless imitations.
Buy now at Ray-Ban
Persol
Persol is an eyewear originator with over a century of experience crafting some of the finest mass-market frames around. After gaining a devoted following, thanks to Steve McQueen and his now-iconic 714s in 1968's The Thomas Crown Affair, the Italian brand went on to become one of the industry's leading names.
As well as producing some truly legendary models over the years, Persol has also been behind industry-shaping innovations like spring hinges and folding frames.
Buy now at East Dane
Kirk Originals
Kirk Originals' roots can be traced back to 1919, when members of the Kirk family converted a sewing machine into a cutting machine for eyewear. The Originals line was born when the founders discovered a trunk of vintage mid-century Kirk frames. They began to make new designs that drew inspiration from those original models and the brand quickly amassed a cult following.
Today, Kirk Originals' frames are characterised by classic shapes with subtle modern touches, and they're made right here in England using only the finest materials.
Buy now at Kirk Originals
Oliver Peoples
Hollywood: unofficial global capital of sunglasses. The glitzy LA neighbourhood has a well-documented history with shades, to the point of them being something close to uniform for the area's various rich-and-famous inhabitants. This considered, it shouldn't come as much of a surprise that one of the coolest eyewear brands around calls it home.
Oliver Peoples has been doing its thing since 1987 and is known for its luxury frames and vintage-inspired designs.
Buy now at END.
Garrett Leight
Another sunglasses brand hailing from LA, Garrett Leight is a fun and stylish eyewear label that draws inspiration from the city it calls home. The brand's eponymous founder is the son of Larry Leight, the man behind Oliver Peoples, so a life in luxury eyewear was always written in the stars.
Recently, the brand launched a capsule collection with Parks Project, which introduced Garrett Leight's first eco-friendly sunglasses, made with biodegradable acetate.
Buy now at FarFetch
Moscot
We love an eyewear brand with history, and few have more than Moscot. This legendary New York company has been in the business since 1915, making it not only one of the oldest local businesses in NYC, but one of the oldest eyewear labels in the whole world.
Frames are categorised in either the Moscot Spirit or Moscot Originals collections and range from low-profile wire designs to bold and chunky acetate. Key styles to look out for include the Lemtosh, Miltzen and Zev.
Buy now at MR PORTER
Cubitts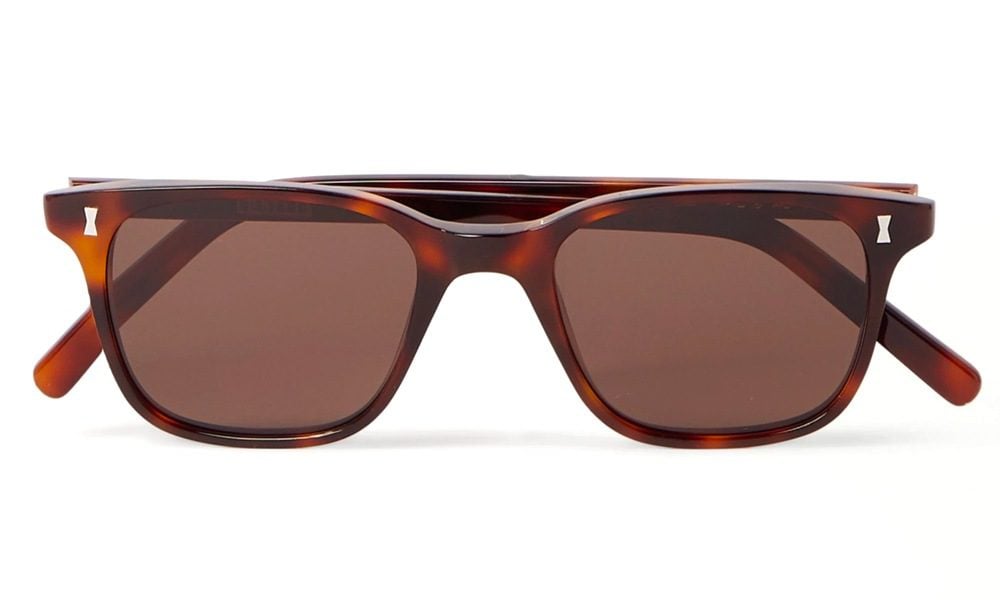 Cubitts founder Tom Broughton crafted his first frame at his very own kitchen table in London's King's Cross. Fast forward to today and the brand has no less than eight outposts spread across the capital.
The frames are made by hand, using custom Cubitts pins. Most pairs cost £125 and prescription lenses are available at no extra charge. We're big fans of the Marchmont II frame – a classic round shape available in a plethora of glorious coloured acetate options.
Buy now at MR PORTER
Oakley
Love them or hate them, Oakley's ultra-sporty, futuristic and highly functional shades are the best in the game. They're the frames of choice for elite athletes, Navy SEALs and, more recently, fashion insiders.
Are they versatile enough to look good with everything in your wardrobe? In most cases, absolutely not. However, if you're after performance eyewear for sports and outdoor activities, there is no other option.
Buy now at Oakley
Tom Ford
Tom Ford's trademark brand of sleek, uber-premium sexiness has made his label one of the most desirable in menswear. But it doesn't stop and luxury fragrance and razor-sharp tailoring – the brand also makes some of the coolest sunglasses on the market.
Expect vintage-inspired designs, premium quality and chunky acetate frames aplenty.
Buy now at END.
Banton Frameworks
You might not be familiar with Banton Frameworks, but you should be. This Scottish brand is taking on mainstream, mass-produced eyewear manufacturers with its painstakingly crafted artisan frames.
If you want to swerve the big names – many of which all have their frames made in the same factory – and buy from a proper independent label, these guys should definitely be on your radar.
Buy now at Banton Frameworks
The post Fine Quality Frames: The World's Greatest Sunglasses Brands For Men appeared first on Ape to Gentleman.